Digital Design Program Board
A large format poster designed utilizing student work at TECO. The final product was printed at 36 x 48" and used for the CTE on the hill event in Tallahassee, Florida.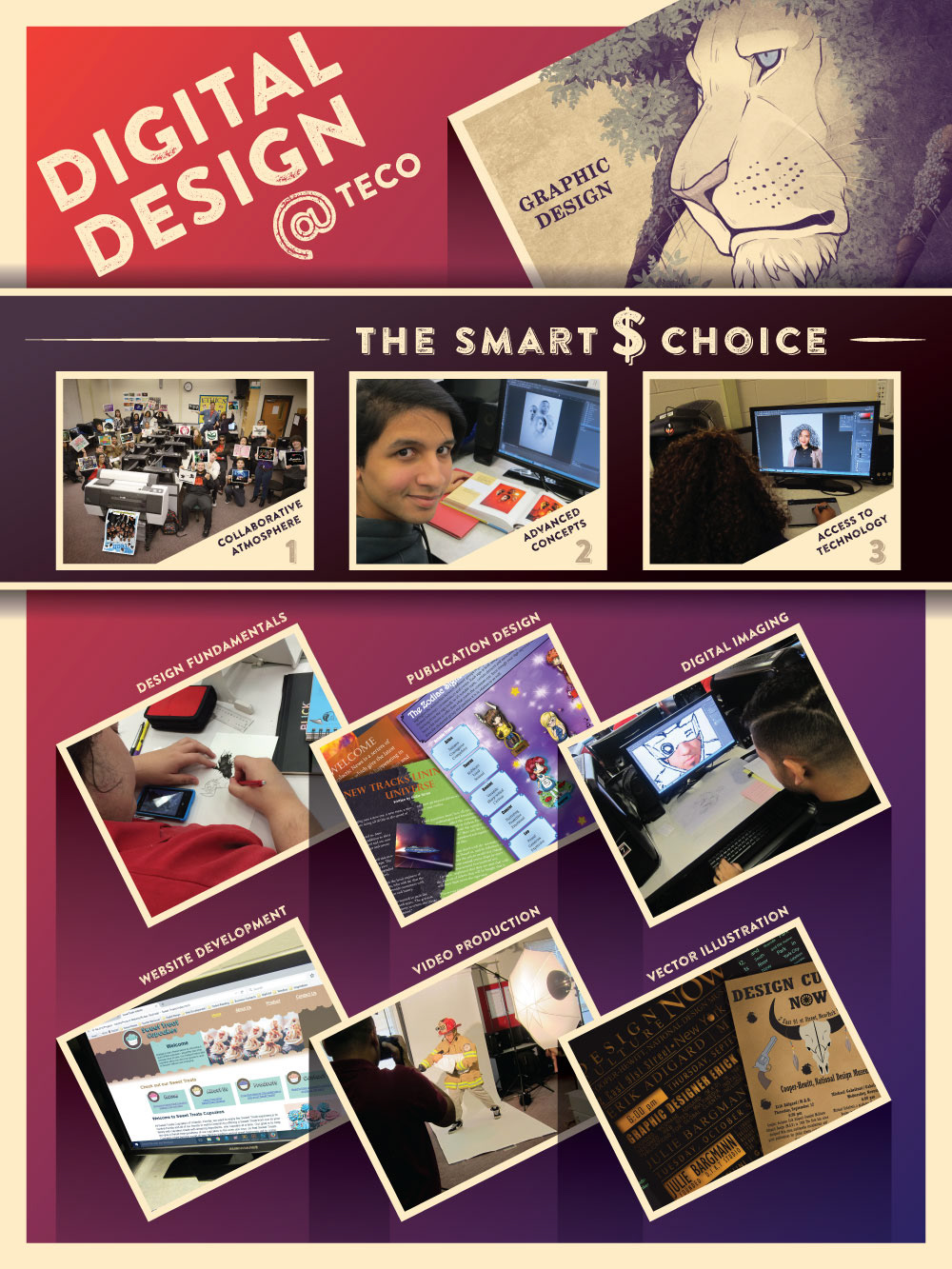 36" x 48" large format display board to showcase the Digital Design program at TECO (Technical Education Center Osceola).  The projects are different student works completed over the course of their 1,200 hour program. The students learn about the fundamentals of design, page layout with InDesign, Digital Imaging with Photoshop, Vector Illustration with Illustrator, Video Editing with Premiere Pro and Web Development with Adobe Dreamweaver.