Farmer's Market Branding
Branding and design for a local farmer's market developed for the Victoria Park Community in Deland, Florida.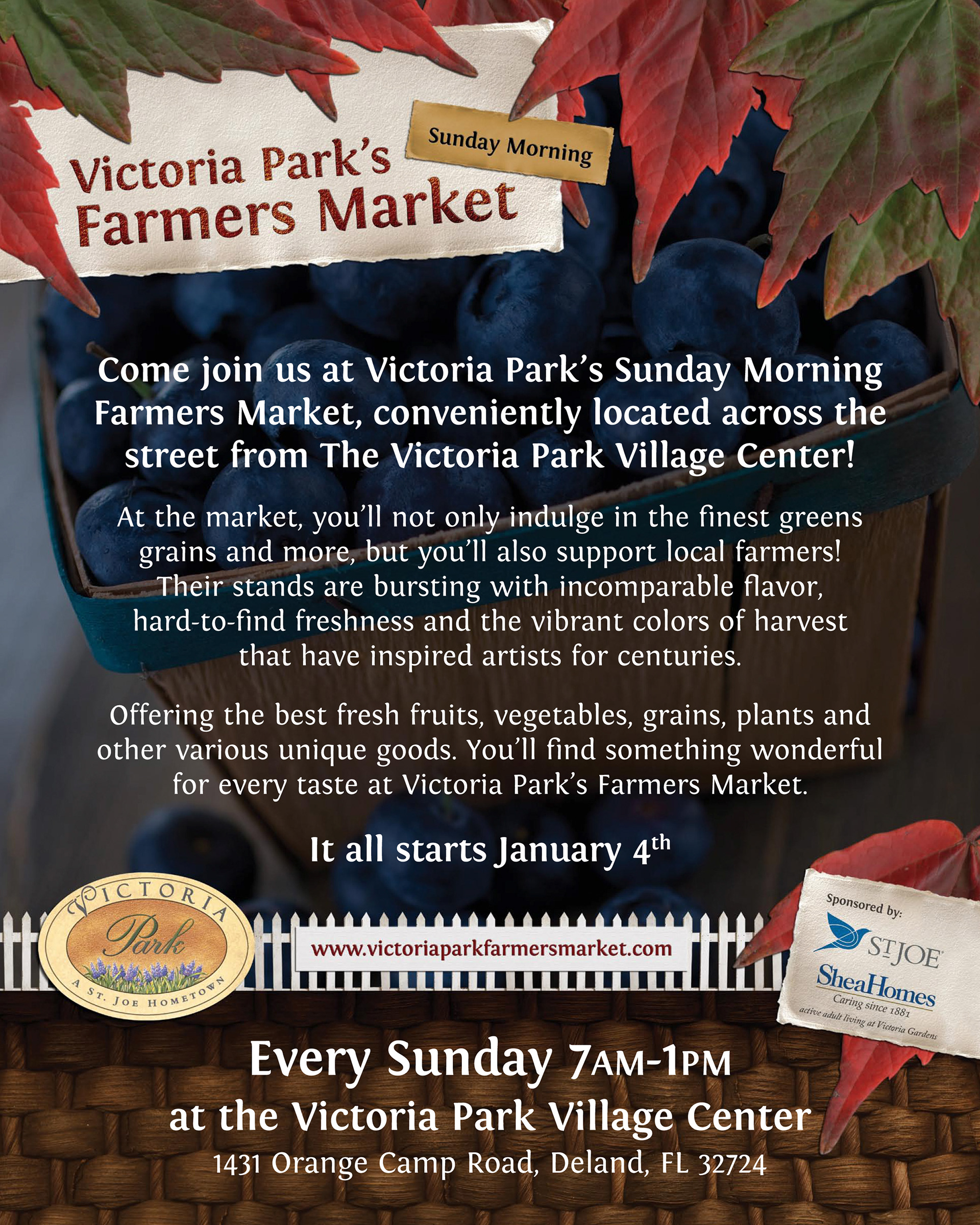 Victoria Park's Farmers Market
A branding concept developed to attract attention to the local farmers market and to bring potential buyers to the community. The project included multiple points of contact including posters, postcards, advertisements and billboard.