Ryan Companies Website
A re-designed website for a South Florida-based construction company.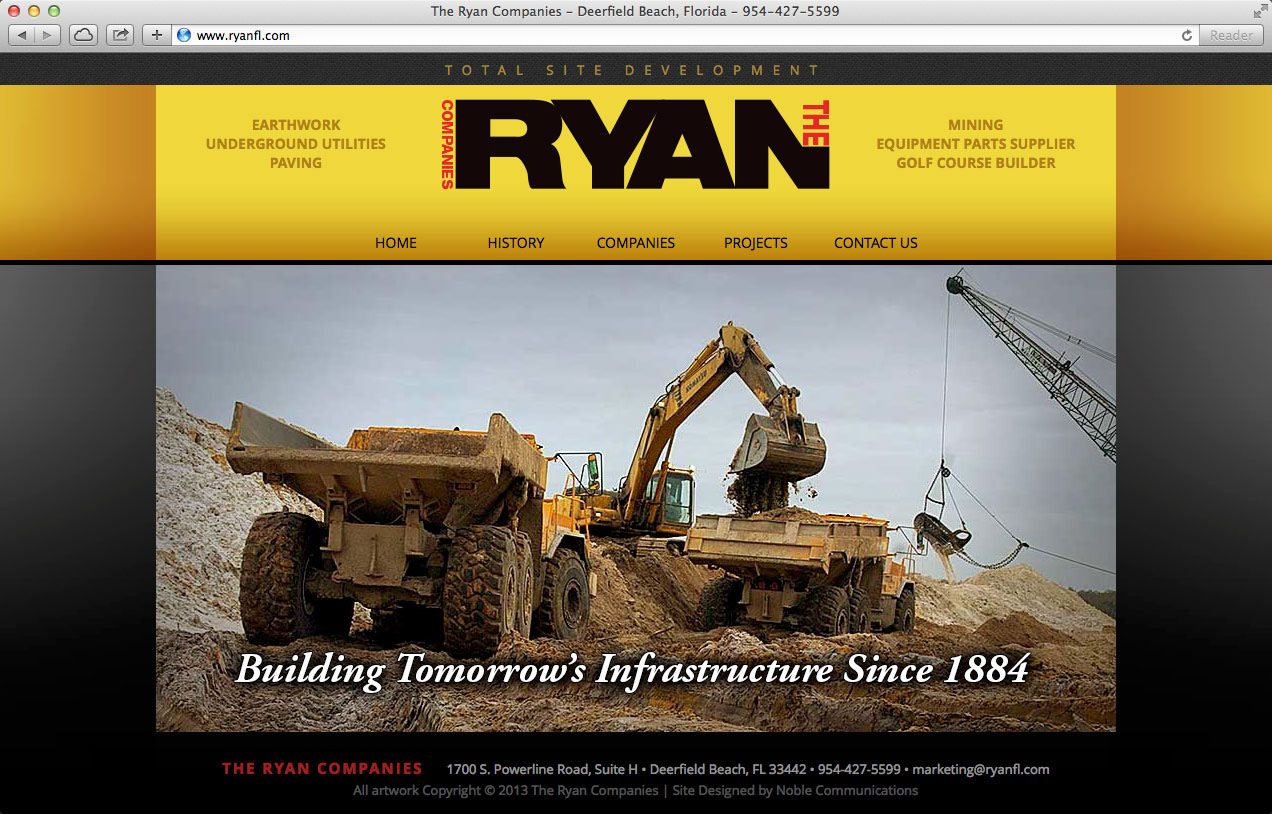 Smalling Studios was contracted to develop a new website for Ryan Companies.  The website was in need of a complete redesign from their original version, which used a dated black & red color palette .  The client wanted to showcase their talents in a large format and they wanted to update the color palette.  The website was built off the 960 grid, with a background that extends to the size of the screen to help it appear larger.
Please note, all work was done under Noble Communications