TECO Website Re-Design
Tom Smalling donated his time to re-develop the Technical Education Center Osceola website. The new website is mobile-friendly and showcases all that TECO has to offer the students.
Technical Education Center Osceola (TECO)
was badly in need of a redesign. The existing website was built on Microsoft's SharePoint Framework, and over the years it had grown into a mess of content and styles. I donated my time & design skills to help showcase TECO and our programs.
When reviewing our expectations of the website, one of the biggest requests was to offer a mobile version of the website. We decided to use the Bootstrap Framework and began re-thinking how the content should display for each program and section of the website.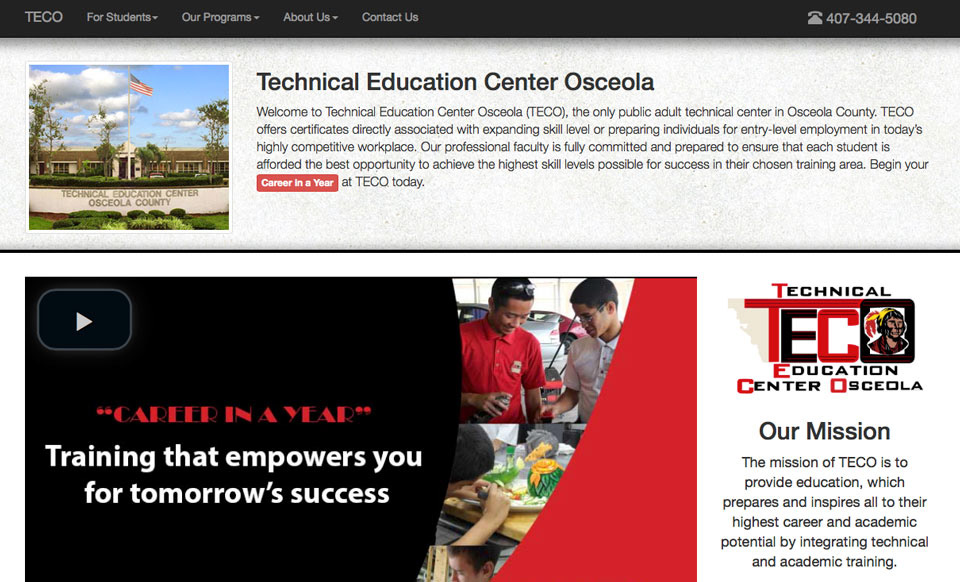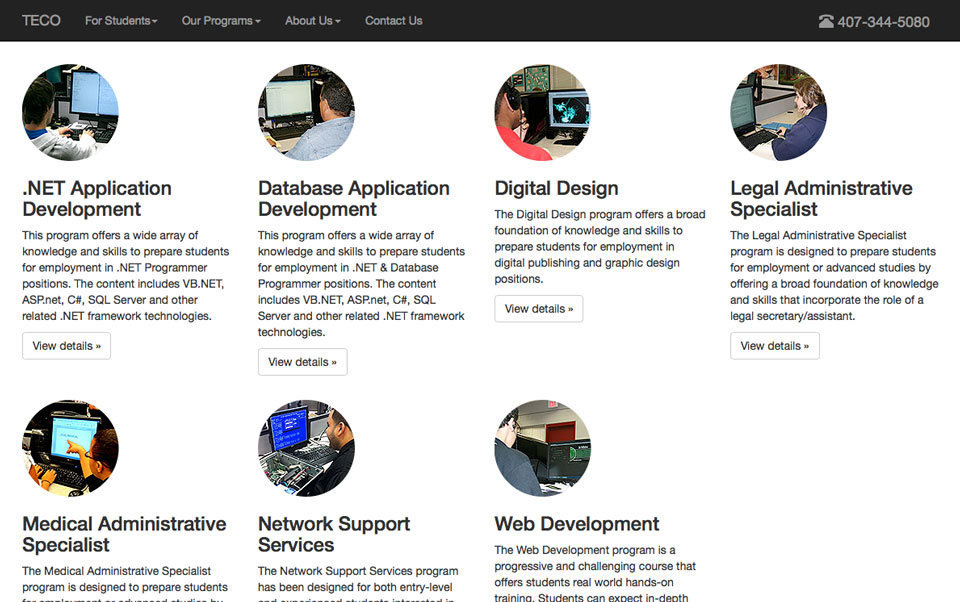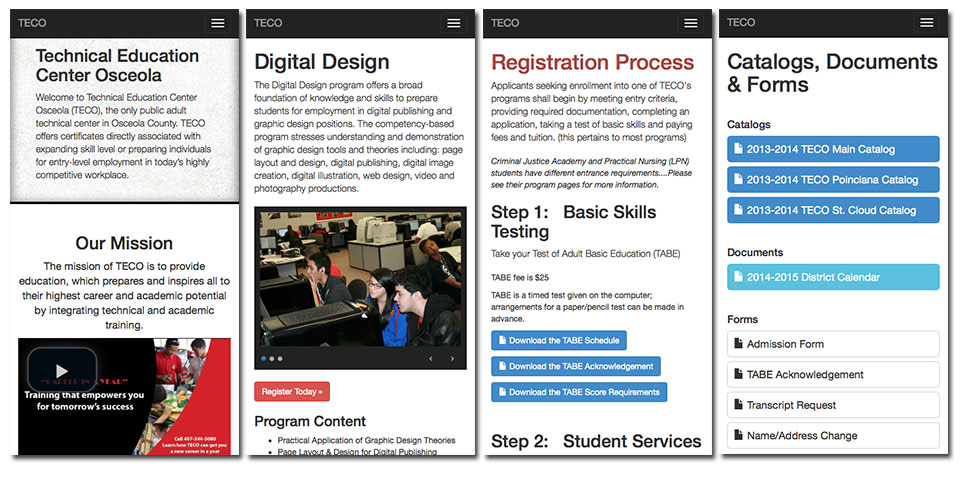 TECO's Website before the Re-Design
Built on Microsoft's Sharepoint Framework, the website had grown unmanageable and did not show the best that TECO has to offer its students.